Big Dance is the largest free participatory celebration of dance that engages thousands of people in unifying choreographic pieces, performed across local, regional and metropolitan communities.
For every Big Dance, acclaimed choreographers are commissioned to create a work that has the versatility for the widest possible assortment of dancers, of all skill levels, to join in. The choreography can be learnt by anyone in the world, through online tutorials and community workshops.
Big Dance welcomes participants of all ages and abilities to unite our community in the belief that "everyone can dance".
Visit the Big Dance Australia website >>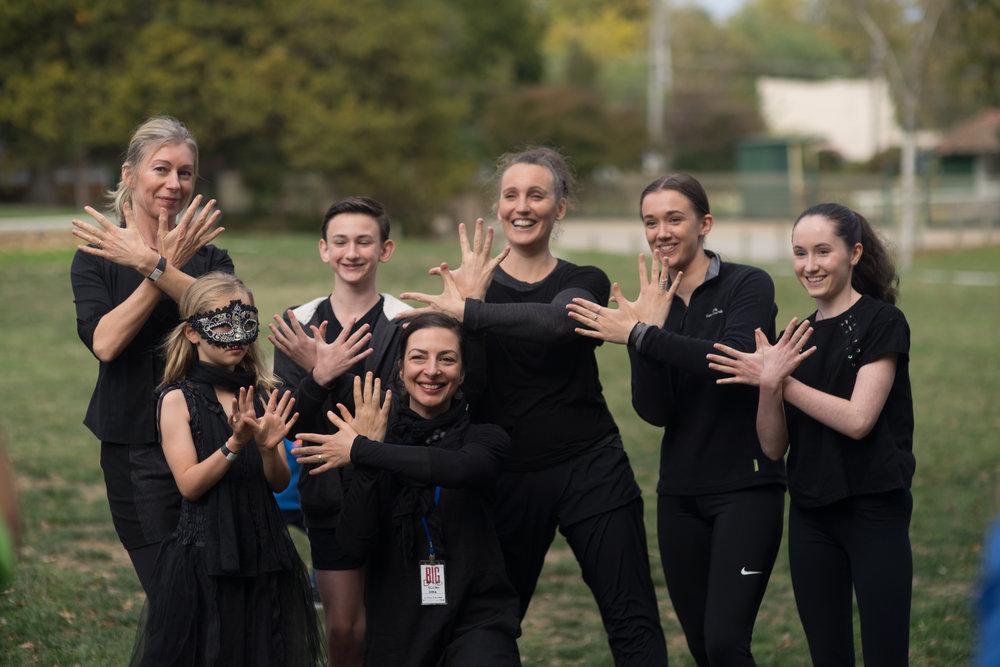 ---
Big Dance Education Resources
Big Dance Education Resource is a comprehensive package that offers dancers access to a unique insight into Contemporary Aboriginal dance and culture. Developed by Ausdance VIC/NSW, the education resources build on the themes, stories and issues that lay within the choreography of Big Dance [BIG HEART STORY], choreographed by renowned choreographers Frances Rings and Craig Bary.
The Big Dance educational resources include general advice, teaching tips, unit and lesson plans, and links to resources for each band across the Australian Curriculum.
---
Big Dance History
Big Dance originated in London in 2006, led by the Mayor of London in partnership with People Dancing and the Big Dance Hubs, a network of leading dance organisations across the UK. This biennial celebration of dance has inspired thousands of people to get dancing in London, the UK and internationally. In 2016, London hosted their final Festival with over 42,000 people in 44 countries around the world learning or using the commissioned choreography to create their own spectacular performances. 
In 2018, Australia took the leading role for this global event, with Ausdance VIC and Ausdance NSW presenting the 2018 Big Dance. Hundreds of people around the country learnt choreographed by Frances Rings and Craig Bary and performed it at one of many Big Dance events taking place. Ausdance VIC hosted three Big Dances, in Federation Square (Melbourne), Yarra Ranges and Castlemaine!